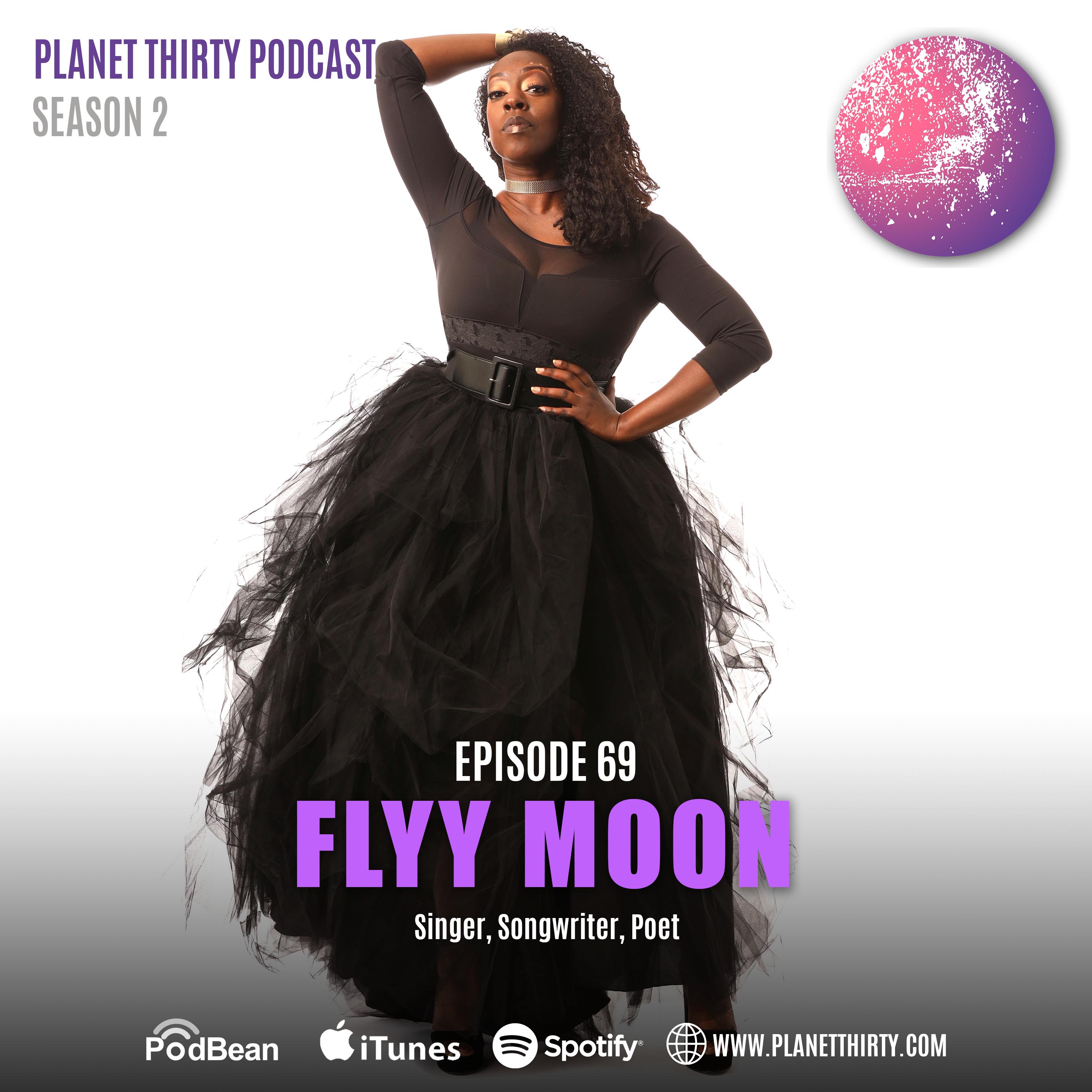 Her name says it all. Flyy Moon. Her personality, her spirit and her art invite anyone who crosses her path to elevate and indeed ascend to the level of…. Flyy Moon.
Born and raised in Compton, Flyy Moon discovered writing at an early age. When her heart and pen first connected, beautiful poems decided to manifest themselves. That was followed by stories, then plays and scripts and all sorts of wonderful pieces that erupted from her musings.
Through the years she thoroughly enjoyed all forms of writing, however Flyy felt as if it was time for her words to be accompanied by her own voice. With encouragement from her Godmother, the legendary T'keyah Crystal Keymah, Flyy Moon decided to get behind the mic in a studio and record her first song. Flyy Moon realized that her poems were dictating their own directions and in some cases they were begging for melodies. Some of her beautiful poems were becoming beautiful songs. "Black" is one such song. More like a piece of art, "Black" is the new anthem. It celebrates black people globally. It pays attention and highlights the struggles of black people while allowing the music to breathe over its genuinely optimistic melodic chorus. Coupled with its opening soliloquy by T'keyah Crystal Keymah and closing poetry by famed Chicago poet Useni Eugene Perkins, "Black" is sure to become a staple across every important moment of teaching and celebration for decades to come.
"Black" is also a strong indication of the journey that Flyy Moon will be taking us on through her music and words. She is equipped to shift lives, attitudes and culture with her work and we should all look forward to it. With several singles and visuals planned for the next few months, Flyy Moon is just getting started…
And this is the story… thus far… Of Flyy Moon!